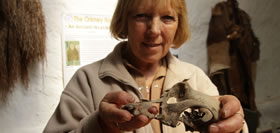 Hitler's Hunting Ground (working title) for National Geographic Channels and Discovery Military. The story of a remarkable Nazi animal breeding programme to recreate extinct species. Elizabethan Spies (working title) for Five and National Geographic Channels. How Sir Francis Walsingham, Queen Elizabeth 1's spymaster, brought down Mary Queen of Scots.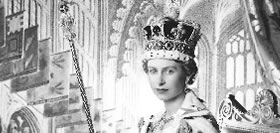 We take great stories and turn them into high-quality documentaries, drama documentaries and short films for major broadcasters including National Geographic, Discovery, Five, Channel  4 and the BBC. We also make corporate films for charities such as the RNLI and Guide Dogs.
Mysteries of the Vampire Skeletons A remarkable archaeological find throws new light on the truth behind the vampire myth. The King's War on Witches How King James 1's fear of Satanism led to the execution of thousands of 'witches' in Scotland and England. James wrote  'Demonology' a book that became a manual for witchhunters.